QUICK LINKS
Important Dates
Submission Deadline: December 31, 2023
Notification Deadline: January 25, 2024
Registration Deadline: February 5, 2024
Listener Registration: March 20, 2024
Camera Ready: March 5, 2024
MatDes 2024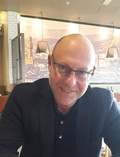 Welcome from the conference Chairman

Prof. Alexander M. Korsunsky

Professor and Fellow (em.), Trinity College,
University of Oxford, UK
Editor in Chief, Materials & Design

With the success of MatDes 2019 in Oxford and Virtual MatDes 2020-2023, we are proud to announce the 2024 The 6th International Workshop on Materials and Design (MatDes 2024) will be held in Dubai, UAE on March 6-8, 2024 and it will be run alongside ICKEM 2024 (www.ickem.org).

Modern engineered materials play a central role in enabling technological designs that underpin, advance and revolutionise engineering practice. By cooperating with the Elsevier journal Materials & Design, MatDes seeks to present applicable advances in the insight into structure and function, and provide useable and reproducible recipes for the synthesis, preparation, characterisation, modelling and exploitation of new metallic alloys, ceramics, polymers, coatings, composites and bio-materials systems.

Today's products and their constituent components and structures have to meet increasingly stringent requirements during operation. The economic and human costs of failure during service impose a great deal of responsibility on organisations and individuals who select and integrate materials in a final engineering design. A critical feature of successful product development is the judicious selection of the best materials based on informed awareness of the capabilities and opportunities afforded by all candidates, coupled with a design that takes full advantage of their properties. A further aim of MatDes is to promote a greater knowledge and understanding of the attributes and capabilities of all types of modern engineering materials in the context of engineering design.
Proceedings
Submitted papers will be Peer-Reviewed (Double blind, and conducted by the technical program committee) and the accepted ones will be published in the conference proceedings, which will be submitted for indexing in Ei Compendex, Scopus, IET etc. major databases.
Journal-Special Issue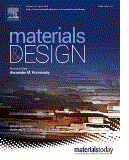 Materials & Design (ISSN: 0264-1275)

CiteScore: 6.25
Impact Factor: 5.77
5-Year Impact Factor: 5.83
Source Normalized Impact per Paper (SNIP): 2.43
SCImago Journal Rank (SJR): 1.951

Indexing: SciSearch/Science Citation Index Expanded
SCISEARCH, Materials Science Citation Index, Current Contents/Engineering, Computing & Technology, INSPEC - Physics Abstracts
Metals Abstracts, Cast Metals Journal, Research Alert, Scopus, EI Compendex.
Read more
Submission Method
All submitted papers must be clearly written in excellent English and contain only original work, which has not been published nor is currently under review for any other journal or conference. And the manuscript should be edited in accordance with the conference template. (Template Download)


Full Paper is requested for publication purpose. With presentation only purpose, please just submit an abstract.


The MatDes 2024 online submission system is opened at iConf conference system; Click the below link to start with:
http://confsys.iconf.org/submission/matdes2024

For any questions about the submission, please feel free to contact matdes@young.ac.cn
Read more